Indonesia
Manado- Bunaken
The Bunaken National Park is a marine park in the North of Sulawesi island, Indonesia. The park is representative of Indonesia tropical water ecosystems, consisting of sea grass plain, coral reef and coastal ecosystems.
The waters of the Bunaken National Marine Park are up to 1,566m deep in Manado Bay. With the high diversity of corals, fishes and sponges, it is definately a spot that attracts many scuba divers.
Good time for diving: All year round.
Anambas Islands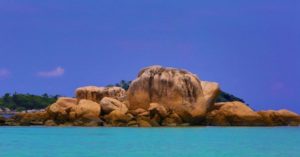 Named Asia's Best Tropical Island by CNN.com in 2013 the Anambas islands are indeed a tropical paradise. Located in the South China Sea, the Anambas are among Indonesia's northern-most border archipelagos.
Some of the well-known dive sites are Batu Katoaka, Daman, Tokong Malangbiru and Tokong Berlayar.
Good time for diving: March- October
Upcoming Liveonboard: